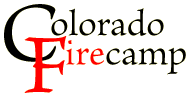 2006 RMA Preliminary Seasonal Fire Weather/Fire Danger Outlook — April 13, 2006
Rocky Mountain Area Predictive Services
2006 Preliminary Seasonal Fire Weather / Fire Danger Outlook
April 13, 2006
Tim Mathewson
RMA Fire Meteorologist
Russ Mann
RMA Fire Meteorologist
Randal Benson
State of South Dakota Meteorologist
Marco Perea
RMA Intelligence
Rocky Mountain Area (RMA) Predictive Services provides fire weather and intelligence support to the 10 cooperating agencies of the RMA, which are the USDI Bureau of Indian Affairs, the USDI Bureau of Land Management, the USDI Fish and Wildlife Service, the USDI National Park Service, the USDA Forest Service, and the states of Colorado, Kansas, Nebraska, South Dakota and Wyoming.

This document is also available in Adobe pdf format, 5.6 mb.
---
A. Executive Summary
Current and expected weather trends and fuel conditions have resulted in an Above Average Fire Potential forecast for an area that extends from southwest-southern-eastern Colorado, northward to near the Black Hills and Big Horn region for the 2006 fire season. This area of above average fire potential also extends into western Kansas and western Nebraska, however green-up and increasing dew points over the plains should diminish fire concerns for that area by late April. Because of precipitation deficits over the last several months, portions of southern Colorado will continue to experience earlier than average fire potential. Average fire potential is expected for much of western Colorado and much of western Wyoming, but will need to be watched closely during the spring, as climate predictor impacts become clearer. Above average snowpack should reduce the risk of large fire activity in 2006 over the northern and central mountains of Colorado. This outlook will be updated by June 1, 2006.
Contributing Factors and Considerations to the Outlook:
"Abnormally Dry" to "Moderate" drought conditions were noted across much of the Rocky Mountain Area. Drought conditions have significantly improved across Wyoming and the Black Hills during the last year, but have worsened across Kansas and eastern Colorado.

Above average snowpack was noted over the northern and central mountains of Colorado and western mountains of Wyoming. Below average snowpack was noted across the Black Hills, and the Front Range of Colorado (especially southern). Portions of the lower foothill regions of the Colorado Front Range and adjacent plains of eastern Colorado and Kansas had significant precipitation deficits. Despite some recent improvement, snowpack over the southern and eastern San Juan Mountains was below average.

"Weak" to "Moderate" La Nina conditions were declared in the eastern tropical pacific by late fall/early winter. The fall/winter precipitation patterns of 2005/2006 in the Rocky Mountain Area were similar to past La Nina events. El Nino Southern Oscillation (ENSO) forecasted indices suggest weakening of La Nina conditions through the end of 2006. La Nina conditions could have impacts on temperature and precipitation patterns across the U.S. through the Spring and possibly Summer of 2006 before returning back to neutral conditions.

The North Atlantic Oscillation (NAO) (defined by the difference between high pressure from the eastern sea board into south-central Europe versus low pressure over Iceland) was negative during the winter months of 2006. Composite anomalies of spring and summer temperature, RH, and precipitation rates during past negative NAO events paint a very bleak (hot and dry) picture for portions of Rocky Mountain Area this spring and summer, especially over Colorado, Wyoming and the Black Hills.

2006 Spring (April thru June) Climate Prediction Center (CPC) outlooks point towards drier than average conditions across the eastern two-thirds of Colorado and much of Kansas, with near the climatological averages elsewhere. Similar conditions are forecast for the summer period (June thru August). The temperature outlook for spring and summer suggests above average readings across southern sections of the RMA. Near average precipitation is expected across Wyoming and the Black Hills through June, with dry conditions setting up July and August for that area, especially east of the divide.

Predictions also suggest an early onset of the Southwest Monsoon, based on winter precipitation and snowpack correlations in the Southwest. A late start in 2005 resulted in hot and dry conditions (above average fire potential) across portions of the Rocky Mountain Area in July, with some relief in August. Though outlooks suggest an early
onset of the Southwest Monsoon, position and northern extent of the monsoon moisture is the biggest wildcard for the RMA.

Windier than average conditions are expected to continue through the spring, especially east of the divide. Wind driven grass fire activity will likely continue across the plains east of the Divide, before green-up and higher humidity diminish the threat.

Early April Energy Release Component-G (ERC-G) curves show above average readings across southern and eastern Colorado, and near average readings elsewhere (ERC is an index used to determine fire potential, among others).

As a result of a wet spring in 2005, abundance of carryover fine fuels exists across the RMA. Over 100,000 acres has burned in the Rocky Mountain Area since January 1, 2006, with over 90,000 acres burned in Colorado and Kansas alone. Most of these acres burned in fine fuels.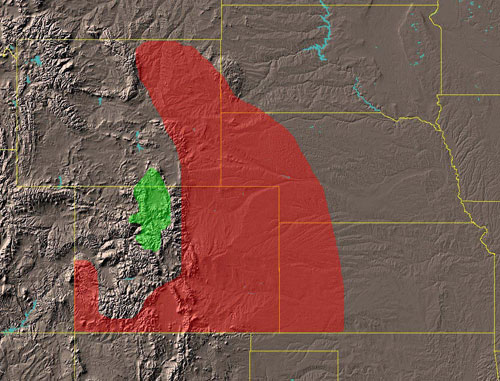 Figure 1. RMA Fire Potential for 2006 Wildland Fire Season (Red-Above Average, Green-Below Average, No Color-Average)
---
<<< continue reading — 2006 Seasonal Outlook, Current Conditions and Comparisons with Historical Records >>>