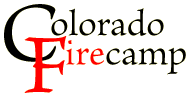 July 10-13, 2014 or
July 31-Aug. 3, 2014 or
Aug. 21-24, 2014 or
Sep. 11-14, 2014 or
Oct. 2-5 2014 or
Oct. 23-26, 2014 or
Nov. 13-16, 2014 or
Dec. 11-14, 2014 or
Jan. 8-11, 2015
(8:00 am Thu.-5:00 pm Sun.)
Cost: $450 includes tuition, books, meals & lodging. Agency sponsorship is not required. The pack test is offered on Sunday of each class. Apply online now.
List of items needed for class is posted with S-130/190 class details.
Bus transportation from downtown Denver to Salida costs $25 one-way on Arrow/Black Hills Stage Lines. For shuttle between Denver International Airport and downtown Denver, the RTD SkyRide AF runs hourly for $10 each way. Extra night of lodging costs $30. Firecamp staff will pick-up and drop-off students at the bus stop in Salida at no charge.
---
---
---
Introduction to ICS
---
---
S-130/190 Firefighter Training
and Introduction to Wildland Fire Behavior

---
KRQE News 13 in Albuquerque, New Mexico ran this feature
about Will Pacheco, a student from Los Alamos who attended
S-130/190 Basic Firefighter, #140 in March, 2014

---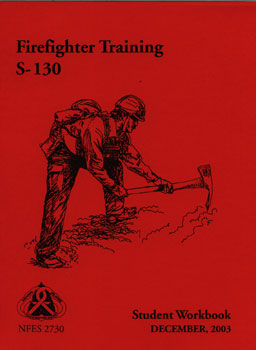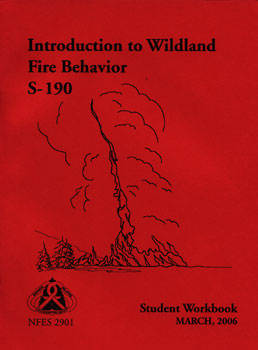 ---

"Firefighters have to be strong enough to use their own minds all the time and brave enough to be afraid. If you find yourself working with a crew that is not afraid of fire, find one that is. First-year crew members need to be told that rules get broken, that safety is not always first. They need to be told that their incident commander can get them killed without losing his or her job. It is an absolute fraud to tell them less."

— Ken Weaver, father of Devin Weaver who died at the Thirtymile Fire

---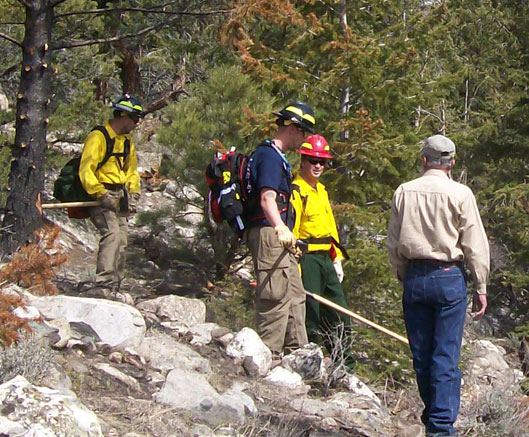 ---

---
San Juan Hotshots promo video

---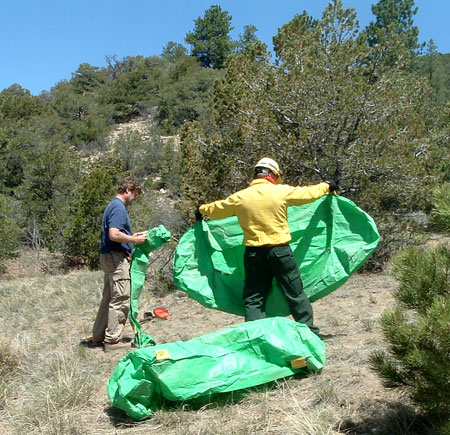 ---
If this guy can be a wildland firefighter,
why can't you???

LIFE Magazine photo of Sen. Richard Nixon in 1961 spraying down the shake shingle roof of his house. Who says "stay-and-defend" is an Austrailian invention?

Google has digitized the complete LIFE archive of images, including 200 pictures from Helena, Montana at the time of the Mann Gulch Fire in 1949.