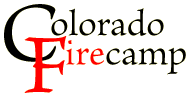 Wildland Fire Jobs
Wildland Fire Jobs & Training Links
U.S. Forest Service / Avue Digital Services
Wildland Fire Jobs
---

More information available under our FAQs page here.


Intended Audience: All Forest Service Employees
March 20, 2014
How to Apply for Forest Service Jobs

What You Need to Know
All Forest Service vacancy announcements are posted on www.USAJOBS.gov. You apply directly in USAJOBS and receive all application status updates through USAJOBS.
What You Need to Do
You must have a USAJOBS profile. No need to create a new profile if you already have a USAJOBS profile. Basic demographic information automatically populates when you apply for multiple positions across the Federal government. Once your profile is set up, you must upload a resume in USAJOBS, which should be tailored to the job for which you are applying. You can create a resume through the USAJOBS website or upload a resume as an attachment. You should also upload other documents that may be required for the position you are applying to such as your most recent SF-50 Notice of Personnel Action with your current position data and salary, college transcripts, DD-214 for veterans, etc.
When you apply to a Forest Service vacancy posted in USAJobs, you will be asked to answer multiple choice questions to verify whether you meet the basic qualifications and assess your level of knowledge and experience for the position.
Helpful Information
You can track the status of your applications in USAJOBS. The status of all applications will be displayed under the "Application Status" tab in your USAJobs profile page.
Additionally, you may choose to receive email notifications via USAJOBS by clicking on "Notification Settings" in the "Application Status" tab and selecting the notification alerts you wish to receive regarding your application.
You can set up saved job searches, which will automatically search for jobs based on your search criteria and email you notifications about other job opportunities. Additional information is available via the USAJOBS Resource Center under the Job Search category.
Ensure you provide all required documents identified in the vacancy announcement.
Resume Tips:

Tailor your resume to each job announcement
Spell out acronyms
Be honest
Write clear and concise statements
Use active verbs
Proofread your resume
Available Resources
Below are a few resources to help with applying for positions through USAJOBS:
If You Need Assistance
You can open a HR Helpdesk case by:
Logging into ConnectHR (Dashboard) and clicking on the HR Help (CRM) link. For detailed instructions, visit the HRM Helpdesk Contact Center How-to Add a Case Guide.
Sending an e-mail to: ASC_HCM_Contact_Center@fs.fed.us, or
Calling the HRM Contact Center at 1-877-372-7248, Press 2.
---
---
---

Bureau of Land Management
Hotshot Wildland Firefighter
(Range/Forestry Aid/Technician)

(click link above to see full USAJobs announcement)


MAJOR DUTIES:


A Hotshot Wildland Firefighter Trainee
(Entry Level) (GS-02, Range/Forestry Aid), receives training, performs simple tasks, and serves as a member of a Hotshot crew. This may include suppression, prescribed fires, or wildland fire use for resource benefits.

A Hotshot Wildland Firefighter Trainee
(GS-03, Range/Forestry Aid) is a member of a Hotshot crew; performs assignments as a firefighter in developing a working knowledge of fire suppression and fuels management techniques, practices, and terminology; may assist trained personnel in more
specialized assignments such as backfire and burnout.

A Hotshot Wildland Firefighter
(GS-04 Range/Forestry Technician) is a skilled firefighter crew member Hotshot crew. May be assigned to carry out specialized assignments such as tree falling, backfire, and burnout operations; utilizes a variety of specialized tools, equipment and techniques while actively managing wildfires.

A Wildland Firefighter
(GS-05 Range/Forestry Technician) is a senior wildland firefighter; on a Hotshot crew; gathers and considers information on weather data, topography, fuel types and fire behavior in responding to wildland fire incidents.

All locations may not be hiring for all grades; check with each location individually to find out the grades they are hiring for.

FIRST CONSIDERATION DATE: The following locations will begin to consider applicants prior to the closing date of the announcement. You must apply on or before the date indicated below to receive first consideration for the location(s) you are interested in. Thereafter, applications may be considered as needed by location; during the open period of the announcement:


11/30/2010

Jackson, MS Jackson IHC contacts — crew website

12/21/2010

Carson City, NV Silver State IHC contacts — crew website
Elko, NV Ruby Mountain IHC contacts — crew website

01/04/2011

Fairbanks, AK Midnight Sun IHC contacts — crew website
Pocatello, ID Snake River IHC — crew website

01/11/2011

Craig, CO Craig IHC contacts — crew website

01/18/2011

Salt Lake City, UT Bonneville IHC — crew website
Vale, OR Vale IHC contacts — crew website

01/25/2011

Susanville, CA Diamond Mountain IHC contacts — crew website

---


Bureau of Land Management Vale, Oregon district. Download 2011 Recruitment Flyer (2 page .pdf file, 560 kb.)

---


Helpful advice on completing checkboxes in AvueDigital for U.S. Forest Service jobs from wildlandfirecareers.com