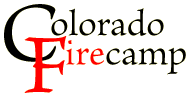 Tuolumne Fire
Helitack Crew 404 Burnover
---
---
---
Glen Allen Fire
Download 60-page Glen Allen report, 4.6 mb pdf
---
---
Other Websites: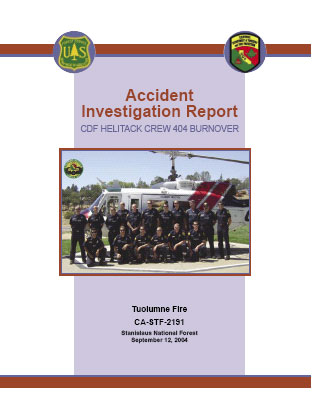 ---
The Tuolumne Fire Accident Investigation Report was approved by the Board of Review on May 11, 2005. The full report is available for download on the California Department of Forestry website.
We have posted the Forward and other sections from the Investigation Report of the 1993 Glen Allen Fire — an incident similar to the Tuolumne Fire — where two helitack firefighters were killed within 5 minutes of starting downhill line construction along underslung fireline. 13 years ago, Los Angeles County Fire Chief P. Michael Freeman wrote:
"Consistent with my objective of being completely candid about the Glen Allen Fire and its lessons, I have accepted this blunt yet effective teaching tool with full knowledge that it can be interpreted as being critical of many things. Yet, this tragic incident and this report must form the "anchor point" from which we shall progress, redoubling our efforts to prevent others from losing their lives in wildland fire fighting."
...
"On that fateful afternoon, no one on Crew 2-2 intended to take extraordinary risks or to place themselves in jeopardy; none of them displayed a reckless disregard for their safety. Yet the sad outcome is now history. So that history does not repeat itself, this report must be accepted, not as a personal criticism of any individual or group, but as a recognition and sad reminder that the dynamics of a wildland fire have the capacity to mislead, deceive, maim and kill experienced, aggressive fire fighters."

---


CDF Helicopter 404 departs funeral
carrying the casket of Firefighter Eva Schicke.