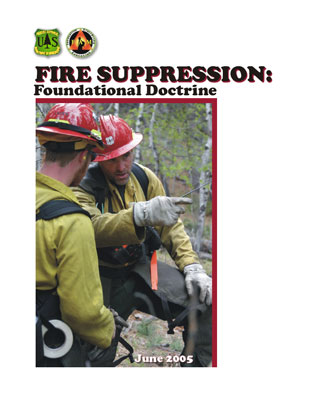 Table of Contents
Defining the Operational Environment............................2
Mission..............................................................................4
Roles .................................................................................6
Operations ........................................................................9
Leadership and Accountability ......................................14
Cost Management ..........................................................17
Risk & Risk Management..............................................18
Making It Happen ...........................................................20
This doctrine was created at the Pulaski Conference in Alta, Utah, June 6-10, 2005.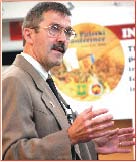 "At this first Pulaski Conference we are focused on defining those simple, clear principles that will encourage complex, intelligent behavior."
~Tom Harbour
National Director of Fire and Aviation Management
Credits:
Writers/Editors - The men and women of the Pulaski Conference and Edward D. Hollenshead, FAM, Mark Smith, MCS, Franklin O. Carroll, Black Hills National Forest, and Paul "Zig Zag Zeller" Keller, Zig Zag, OR

Photography - Gary C. Chancey and Karen Wattenmaker, Black Hills National Forest

Graphic Design - Jackie E. Twiss, Center for Design & Interpretation, Denver, CO
Over the past several years we have seen a tremendous increase in expectations—both internally and externally—placed upon our wildland fire fighters. Fire management complexities have propelled this evolution of today's fire environment onto a critical path.
Though the environment and the mission of the wildland fire fighter is demanding increased agility in decision making, the fire fighters' ability to adapt and react has become more constrained. Fire line performance expectations have become increasingly rules-driven at the expense of addressing the fundamental human factors that lead to critical decision errors, delayed judgments, and improper actions.
The difference between good and bad outcomes often depends on fire organization leaders, senior and junior, who can and will best focus their efforts on fighting the fire. Firefighting is about thinking creatively and acting decisively. Knowing why we fight fire and the concepts and ideas that guide our actions, not rules or prescriptions for action, provides the bedrock of our fire suppression philosophy.
The following pages express our foundational doctrine for fighting wildland fire and cooperating with our partners. It provides foundational firefighting principles for exercising authority by fire managers, incident commanders, subordinate leaders, and fire fighters. It describes how to think about the conduct of firefighting and applies to all Forest Service personnel.
<<< continue reading—Defining the Operational Environment >>>