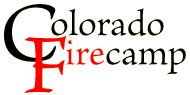 ---
---
---
1967 Task Force Report
---
2005 Fire Prevention and Safety grant application
REPORT OF
THE FIRE SAFETY REVIEW TEAM
MARCH 1967
A PLAN TO FURTHER REDUCE
THE CHANCES OF MEN BEING BURNED WHILE FIGHTING FIRES
U.S. Department of Agriculture- Forest Service - Washington, D.C.
---
PREFACE
This report summarizes the work of the Fire Safety Review Team whose objective was to recommend a program to prevent men from being burned while fighting forest, grass and brush fires. Each of the team's recommendations was studied by me and key members of the Washington Office Staff. Then the team's report was expanded to include Washington Office comments and guidance for an action program.

Edward P. Cliff, Chief
---
FORM 6200-8 (1/64)
UNITED STATES GOVERNMENT

Memorandum

Department of Agriculture --- Forest Service
Washington, D.C. 20250
TO :
Chief, Forest Service
File: 6170

FROM :

Fire Safety Review Team
Date: February 3, 1967
SUBJECT :
Fire Control - Fire Suppression Safety
Your Reference:
Report of Fire Safety Review team to Recommend Action Program to Prevent Men from being Burned while Fighting Forest, Grass, and Brush Fires.
Our report and recommended action program is attached. We believe that much progress in fire safety has been made in the last ten years and that, in general, the program is heading in the right direction.
In flashy brush types, as in Southern California and in other areas with similar topography, fuel volume, and rate of spread, downhill line operations without positive knowledge that the toe of the fire is secured are not an acceptable practice. Also, a "chimney" can be expected to explosively flash up slope. We believe that activating our recommendations in regard to these and other items will further reduce the chances that men will be burned while fighting forest, grass, and brush fires.
/s/ Robert Bjornsen

/s/ Jay Peterson

/s/ Tony Skufca

/s/ Mike Hardy

/s/ A. E. Spaulding, Chairman
---
CONTENTS
| | |
| --- | --- |
| | Page |
| | 1 |
| | 1 |
| | 1 |
| | 2 |
| | 3 |
| | 6 |
| | 9 |
| | 11 |
| | 13 |
| | 15 |
| | 18 |
| | 20 |
| | 22 |
| Appendix | 24 |
---
<<< continue reading—1967 Task Force Report, Introduction >>>