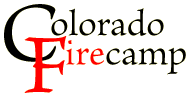 NIOSH Cedar Fire Report
---
CDF Cedar Fire Report
---
Novato FPD Investigation Analysis
Draft Standard Operating Procedures
Inaja Fire Tragedy
NOVATO
FIRE PROTECTION DISTRICT
Investigation Analysis
of the
Cedar Fire Incident

Engine 6162 Crew Entrapment,
Fatality, and Burn Injuries
October 29, 2003
---
THE INAJA FOREST FIRE DISASTER
Cleveland National Forest • California
"Surely these men gave their lives in defense of this country, for without the strength of our forests, water, and other natural resources, this Nation would not be a leader in the free world today." -- Richard E. McArdle, Chief, Forest Service
U.S. Department of Agriculture
Forest Service
| | |
| --- | --- |
| Washington, D.C. | January 1957 |
---
KILLED IN ACTION IN LINE OF DUTY

Overhead Personnel

Name & Age


Fire Position

Regular Position

Anderson, Albert W., 45

Night Sector Boss
Forest Service employee,
Shasta-Trinity National Forest,
Redding, Calif.
Lingo, Carlton Ray, 19

Night Crew Boss
Forest Service employee,
Cleveland National Forest,
San Diego, Calif.
Maxwell, Forrest B., 30

Night Crew Boss
Forest Service employee,
Shasta-Trinity National Forest,
Redding, Calif.
Wehrung, LeRoy, 41

Correctional Officer
Mechanic, Viejas Honor Camp,
San Diego, Calif.


Viejas Honor Camp Men

Daniels, Miles, 33

Fire fighter
Inmate
Fallin, Wm. D., 22

"
"
Garcia, George A., 41

"
"
O'Hara, Joseph P., 45

"
"
Shepherd, Lonnie L., 26

"
"
Tibbitts, Joe, 34
"
"
---
The Inaja Forest Fire Disaster
(Pronounced Inn•ah•HAH)
November 25, 1956
Cleveland National Forest, California Region
Eleven men lost their lives in a fire blow-up in San Diego Canyon on the Inaja fire, Cleveland National Forest, at 8:05 p.m., Sunday, November 25, 1956. Those killed included three Forest Service employees, a Correctional Officer, and seven inmates of San Diego's Viejas Honor Camp. One Forest Service employee and six inmates escaped uninjured.
The office of the Chief, Forest Service, U.S. Department of Agriculture, was notified at 3:00 a.m. (Midnight, Pacific Coast Time), as soon as the Cleveland National Forest and California Region had positively determined the general facts of the disaster.
Preliminary Investigation
Chief Richard E. McArdle immediately dispatched to the scene of the tragedy Merle S. Lowden, Chief of the Division of Fire Control, and Safety Officer Seth Jackson, both of the Washington Office, to gather pertinent detailed facts for the Chief's Office. They spent November 27 through December 3 with Forest Service Regional Fire Chief M.M. Nelson and other Regional, Forest, and Inaja Fire personnel studying the disaster area, interviewing and getting statements from those directly connected with the fire action, or who might have pertinent information.
Investigative Team
Concurrent with sending the chief fire control officer and safety officer to the scene of the fire, the Chief of the Forest Service selected a top-level investigative team to go to the fire area. The team was headed by Assistant Chief of the Forest Service W.S. Swingler of Washington, D.C., and included Donald E. Clark, Regional Forester at Denver, Colorado; Lawrence K. Mays, Assistant Regional Forester at Atlanta, Georgia; Jack S. Barrows, Intermountain Experiment Station fire research chief, Missoula, Montana; and Mr. Lowden. Safety Officer Seth Jackson was designated as advisor.
In charging the investigative team with its responsibilities, Mr. McArdle said, "The scope of investigation should be directed to circumstances, events, and instances which led to the tragic loss of 11 fire fighters…we want facts, what happened, how and why. And we want these facts studied carefully and evaluated to formulate sound conclusions and recommendations – how could the final outcome, or any of the occurrences or situations leading up to it, have been avoided? Above all, include instances of carelessness or oversight that can be prevented in the future."
The investigative team assembled in San Diego, California, on December 3. It studied the accident scene on December 4, both from the air and on the ground. Interviews were arranged with the various officials, fire bosses, and fire fighters who were eyewitnesses to the disaster. These interviews, as in all previous investigations of disastrous fires, were originally scheduled in private in order to avoid unnecessary tension on the part of eyewitnesses. However, it became evident that the public interest in this particular fire disaster was so great that the interviews should be made public. Relatives and friends of the victims and the general public were invited to meet with the investigative team, and members of the press were present. Officials of both State and County agencies participated in the investigation. Upon completion of their findings to the Chief of the Forest Service.
---
<<< continue reading—Inaja Fire Tragedy, Sequence of Events >>>