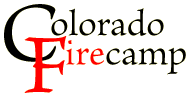 ---
Colorado Firecamp has bundled S-230, Crew Boss with S-231, Engine Boss, offering both classes as a single session including meals and lodging. Our next S-230/231 classes are:
***roster full - April 7-10, 2022 - waitlist***
October 27-30, 2022

Cost: $575 includes tuition, meals & lodging.
---
Pre-course Assignment:
---
---
Thirtymile Criminal Complaint, 2006
United States District Court

EASTERN DISTRICT OF WASHINGTON


FILED IN THE U.S DISTRICT COURT
EASTERN DISTRICT OF WASHINGTON
DEC 19 2006
JAMES R. LARSEN. CLERK
______________DEPUTY
SPOKANE, WASHINGTON


UNITED STATES OF AMERICA
V.
ELLREESE N. DANIELS


CRIMINAL COMPLAINT

CASE NUMBER: MJ-06-308

---
re: Complaint for Ellreese N. Daniels
AFFIDAVIT
STATE OF WASHINGTON

County of Spokane

)
:ss
)
John R. Parker, being first duly sworn on oath, deposes and states: I am a Special Agent (SA) with the United States Department of Agriculture (USDA)-Office of Inspector General (OIG), assigned to the Seattle, Washington, sub-office. I have been employed with USDA-OIG as a Special Agent since March of 1990. Prior to joining USDA-OIG, I was a Special Agent with the United States Department of Energy, Richland, Washington, from December 1989 until March 1990. Prior to that, I was a United States Postal Inspector from September 1984 until December 1989. I was assigned to the Seattle Postal Inspection Service for five years and the New York Postal Inspection Service for three months. I completed Postal Inspector Academy training in Potomac, Maryland, a thirteen (13)-week basic law enforcement academy for federal law enforcement officers. As a Special Agent with USDA-OIG, I am authorized to conduct investigations, make arrests, execute warrants, carry firearms, and perform enforcement and other duties as imposed by the Secretary of Agriculture or authorized by the Inspector General Act of 1978 (Public Law 95-452), the Agriculture and Food Act of 1981 (Public Law 97-98), or other law or department regulation.
In addition to investigating all criminal acts of violations of USDA program requirements and related criminal violations, I am also authorized to conduct wildland fire fatality investigations as authorized by Public Law 107-203. This law enacted in July of 2002, and subsequently codified in 7 U.S.C. § 2270b, Department of Agriculture Inspector General Investigation of Forest Service Firefighter Deaths, states that:
In the case of each fatality of an officer or employee of the Forest Service that occurs due to wildfire entrapment or burnover, the Inspector General of the Department of Agriculture shall conduct an investigation of the fatality…
After this law was enacted, USDA-OIG formed a Wildland Fire Investigation Team (WFIT) comprised of various senior special agents throughout the United States. Since its inception, I have completed the U.S. Forest Service's Wildland Fire Cause and Origin Training at the Federal Law Enforcement Center (FLETC), Glynco, Georgia; the Forest Service/Bureau of Land Management Serious Accident Investigation Training, Phoenix, Arizona; the Forest Service Basic Wildland Firefighter Academy Training, Boise, Idaho; Forest Service Wildland Firefighter Crew Boss Training, Boise, Idaho; and Forest Service Annual Fire Refresher Training. Additionally, I have completed numerous Incident Command System (ICS) online training modules.
I am currently involved in the investigation of the deaths of four wildland firefighters who were killed as a result of a burnover on the Thirtymile Fire on July 10, 2001. The facts that I have set forth in this affidavit are based upon information that I have acquired from my personal participation in the investigation. I obtained access to voluminous materials from the Forest Service, U.S. Department of Agriculture, and from the Occupational Safety and Health Administration, U.S. Department of Labor. In the course of the investigation, which I have pursued in concert with the U.S. Attorney's Office in the Eastern District of Washington, I have conducted numerous interviews.
This affidavit is being produced for the limited purpose of establishing probable cause to support the issuance of a Criminal Complaint against Ellreese N. Daniels. Therefore, I have not included in this affidavit each and every fact known to me regarding this investigation.
---
<<< continue reading—Thirtymile Criminal Complaint, Overview of the Thirtymile Fire >>>