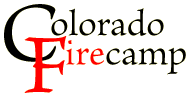 ---
Backfire 2000 vs. United States
Download an Adobe .pdf file (.5 mb) of the Backfire 2000 ruling.
---
FILED MISSOULA, MT
2006 SEP 5 PM 4 13
IN THE UNITED STATES DISTRICT COURT
FOR THE DISTRICT OF MONTANA
MISSOULA DIVISION
BACKFIRE 2000 (an ad hoc citizen's
group which is comprised of
individual plaintiffs), et al.,
Plaintiffs,

vs.

UNITED STATES OF AMERICA,
Defendant

---

ALLSTATE INSURANCE COMPANY, as
subrogee of Larry Baecht, et al.,
Plaintiff,

vs.

UNITED STATES OF AMERICA,
Defendant.

---

)
)
)
)
)
)
)
)
)
)
)
)
)
)
)
)
)
)
)


CV 03-198-M-DWM


ORDER


CV 03-201-M-LBE
I. Introduction
This is a tort action pursuant to the Federal Tort Claims Act. The claim involves property damage allegedly caused by negligent acts of United States Government ("Government") employees. Plaintiffs' complaint alleges that Government firefighters destroyed Plaintiffs' property by negligently lighting backfires[1] on August 6, 2000, during firefighting operations in Montana's Bitterroot Valley. Defendant claims immunity from suit under the discretionary function exception to the Federal Tort Claims Act. After review of the pleadings, briefs and submissions, in my view, the Defendant is correct for the reasons stated below.
II. Jurisdiction
Subject matter jurisdiction is disputed in this case, so jurisdiction is assumed to the extent necessary to rule on the jurisdictional facts at issue. Here, (1) the Court has exclusive jurisdiction over Plaintiffs' causes of action, 28 U.S.C. 5 1346(b)(1);(2) the question of subject matter jurisdiction is intertwined with the facts of the case, and (3) the Court "cannot determine jurisdiction on the basis of a threshold inquiry analogous to a 12 (b) (6) motion," Roberts v. Corrothers, 812 F. 2d 1173, (9th Cir. 1987) (quoting Augustine v. United States, 704 F.2d 1074,1077 (9th Cir. 1983). Consequently, "the court may assume jurisdiction and go on to determine the relevant jurisdictional facts on 'a motion going to the merits'" such as summary judgment. Id.
[1] For purposes of this Order, the terms "backfire," "firing operation," and "burnout" shall be synonymous and are defined as fires intentionally ignited by firefighters involved in wildland fire suppression.
III. Standard of Review
When subject matter jurisdiction is intertwined with the merits of the case, the standard of review is the same as the standard for review of summary judgment. Augustine, 704 F.2d at 1077. When "a statute provides the basis for both the subject matter jurisdiction of the federal court and the plaintiff's substantive claim for relief," then jurisdiction and the merits of the action will be considered intertwined. Sun Valley Gas, Inc. v. Ernst Enters., Inc., 711 F.2d 138, 139-40 (9th Cir. 1983).
Here, the Federal Tort Claims Act is the basis of subject matter jurisdiction as well as Plaintiffs' substantive claims. A party is entitled to summary judgment on demonstrating "that there is no genuine issue as to any material fact and that the moving party is entitled to a judgment as a matter of law." Fed. R. Civ. P. 56(c). Upon motion for summary judgment, the Court must determine whether a fair-minded jury could return a verdict in favor of the nonmoving party. Anderson v. Liberty Lobby. Inc., 477 U.S. 242, 252 (1986). The same principle applies even though Federal Tort Claims are non-jury cases.
---
<<< continue reading—Backfire 2000 vs. United States, factual and procedural background >>>