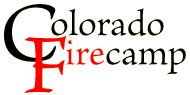 ---
Lessons Learned
"Safety Zone" newsletter, July, 2004
Lessons Learned —
author, date unknown
One-Year Anniversary Letter by Kelly Close, FBAN
Declaration on Cramer Redactions, by James Furnish, April, 2005
FSEEE v. USFS, FOIA Civil Lawsuit Order,
December, 2005
FOIA Request to USFS, December, 2005
FOIA Appeal to USFS,
February, 2006
---
Management Evaluation Report
Investigation Team Information
Synopsis of the Cramer Fire Accident Investigation
---
Factual Report
Narrative
Background
(facts 1 - 57)
Preaccident
(facts 58 - 201)
Accident
(fact 202)
Postaccident
(facts 203 - 237)
Appendix A
Resources on the Fire
Appendix B
Cramer Fire Timeline
Appendix C
Fire Behavior and Weather
Prior Conditions
Initial Phase
Transition Phase
Acceleration Phase
Entrapment Phase
Appendix D
Equipment Found at H-2 and the Fatalities Site
Appendix E
Fire Policy, Directives, and Guides
---
---
---
OIG Investigation
OIG FOIA Response, February, 2005
2nd FOIA Request to OIG, April, 2006
2nd OIG FOIA Response, August, 2006, (1.4 mb, Adobe .pdf file)
---
OSHA Investigation
OSHA Cramer Fire Briefing Paper
• Summary and ToC
• Sections I-IV
• Sections V-VII
• Section VIII
• Acronyms/Glossary
OSHA South Canyon Fire Briefing Paper
Letter to District Ranger, June 19, 2003
• OSHA Citation 1
• OSHA Citation 2
• OSHA Citation 3
---
---
Adobe PDF and Microsoft Word versions of documents related to the Cramer Fire can be downloaded from the U.S. Forest Service website.
Accident Investigation Factual Report
Cramer Fire Fatalities
North Fork Ranger District
Salmon-Challis National Forest
Region 4
Salmon, Idaho - July 22, 2003
---
Narrative: Accident
Fact 202: The Cache Bar drainage was fully involved in fire. The fire burned over and around H-2, killing Allen and Heath shortly after Allen's last call for a helicopter. Estimated temperatures at the fatality site were from 1,300 °F to potentially over 2,000 °F. One fire shelter at the site was accordion-folded in the same shape in which it was packaged, indicating that it had not been unfolded before the burnover. The second fire shelter was unfolded lengthwise, but was still almost completely folded width-wise, indicating that the shelter was removed from its plastic bag and partially unfolded before the burnover. The Lemhi County coroner reported that the fatalities were caused by fire, but no autopsy reports were available for this investigation (appendix d; records: 20 and 21).
<<< continue reading—Narrative: Postaccident>>>