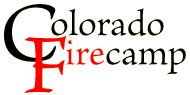 ---
Lessons Learned
"Safety Zone" newsletter, July, 2004
Lessons Learned —
author, date unknown
One-Year Anniversary Letter by Kelly Close, FBAN
Declaration on Cramer Redactions, by James Furnish, April, 2005
FSEEE v. USFS, FOIA Civil Lawsuit Order,
December, 2005
FOIA Request to USFS, December, 2005
FOIA Appeal to USFS,
February, 2006
---
Management Evaluation Report
Investigation Team Information
Synopsis of the Cramer Fire Accident Investigation
---
Factual Report
Narrative
Background
(facts 1 - 57)
Preaccident
(facts 58 - 201)
Accident
(fact 202)
Postaccident
(facts 203 - 237)
Appendix A
Resources on the Fire
Appendix B
Cramer Fire Timeline
Appendix C
Fire Behavior and Weather
Prior Conditions
Initial Phase
Transition Phase
Acceleration Phase
Entrapment Phase
Appendix D
Equipment Found at H-2 and the Fatalities Site
Appendix E
Fire Policy, Directives, and Guides
---
---
---
OIG Investigation
OIG FOIA Response, February, 2005
2nd FOIA Request to OIG, April, 2006
2nd OIG FOIA Response, August, 2006, (1.4 mb, Adobe .pdf file)
---
OSHA Investigation
OSHA Cramer Fire Briefing Paper
• Summary and ToC
• Sections I-IV
• Sections V-VII
• Section VIII
• Acronyms/Glossary
OSHA South Canyon Fire Briefing Paper
Letter to District Ranger, June 19, 2003
• OSHA Citation 1
• OSHA Citation 2
• OSHA Citation 3
---
---
Adobe PDF and Microsoft Word versions of documents related to the Cramer Fire can be downloaded from the U.S. Forest Service website.
Freedom of Information Act request, re: Cramer Fire
April 4, 2006
Kent Maxwell
Colorado Firecamp, Inc.
9008 County Road 240
Salida, CO 81201
USDA, Office of Inspector General
Room 441-E Jamie Whitten Bldg - Legal Staff
1400 Independence Avenue SW.
Washington, DC 20250-2308
On behalf of Colorado Firecamp under the Freedom of Information Act, I am requesting access to the Report of Investigation File No. SF-899-92 which is identified in USDA OIG Audit Report 08601-42-SF as pertaining to the 2003 Cramer Fire near North Fork, Idaho on the Salmon-Challis National Forest.
The audit report states:
"An OIG investigative report on the 2003 Cramer Fire observed that one of the national contract crews had 17 members, including the crew boss, who did not speak English."
This appears to be a different and perhaps more complete investigative report than was delivered to Congress on February 5, 2005 as required by Public Law 107-203.
Colorado Firecamp is a 501(c)(3) non-profit, wildland firefighter school. For the purposes of fee determination, I request classification as an educational institution conducting scholarly research. If there are any fees charged for copying the records, please supply the records without informing me of the cost if the fees do not exceed $50, which I agree to pay.
If you deny any part of this request, please cite each specific reason that you think justifies your refusal to release the information.
Please notify me of appeal procedures available under the law. If you have any questions processing this request, you may contact me at the following telephone number: (719) 539-9329.
Sincerely,
Kent Maxwell
_______________________________
Kent Maxwell, coordinator
Colorado Firecamp, Inc.
"keeping quality in qualification"
(719) 539-9329 (work)
(719) 539-2730 (fax)
9008 County Road 240
Salida, CO 81201
---
<<< continue reading—Cramer Fire FOIA Appeal to USFS >>>