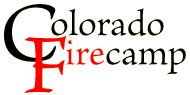 ---
Lessons Learned
"Safety Zone" newsletter, July, 2004
Lessons Learned —
author, date unknown
One-Year Anniversary Letter by Kelly Close, FBAN
Declaration on Cramer Redactions, by James Furnish, April, 2005
FSEEE v. USFS, FOIA Civil Lawsuit Order,
December, 2005
FOIA Request to USFS, December, 2005
FOIA Appeal to USFS,
February, 2006
---
Management Evaluation Report
Investigation Team Information
Synopsis of the Cramer Fire Accident Investigation
---
Factual Report
Narrative
Background
(facts 1 - 57)
Preaccident
(facts 58 - 201)
Accident
(fact 202)
Postaccident
(facts 203 - 237)
Appendix A
Resources on the Fire
Appendix B
Cramer Fire Timeline
Appendix C
Fire Behavior and Weather
Prior Conditions
Initial Phase
Transition Phase
Acceleration Phase
Entrapment Phase
Appendix D
Equipment Found at H-2 and the Fatalities Site
Appendix E
Fire Policy, Directives, and Guides
---
---
---
OIG Investigation
OIG FOIA Response, February, 2005
2nd FOIA Request to OIG, April, 2006
2nd OIG FOIA Response, August, 2006, (1.4 mb, Adobe .pdf file)
---
OSHA Investigation
OSHA Cramer Fire Briefing Paper
• Summary and ToC
• Sections I-IV
• Sections V-VII
• Section VIII
• Acronyms/Glossary
OSHA South Canyon Fire Briefing Paper
Letter to District Ranger, June 19, 2003
• OSHA Citation 1
• OSHA Citation 2
• OSHA Citation 3
---
---
Adobe PDF and Microsoft Word versions of documents related to the Cramer Fire can be downloaded from the U.S. Forest Service website.
Freedom of Information Act appeal,
re: Cramer Fire FOIA 06-3051-R
February 10, 2006
Kent Maxwell
Colorado Firecamp, Inc.
9008 County Road 240
Salida, CO 81201
Chief Dale Bosworth
USDA Forest Service
1400 Independence Avenue, SW Mail Stop: 1143
Washington, DC 20250-1143
Dear Chief Bosworth:
On behalf of Colorado Firecamp, I am appealing the:
A) fee waiver denial,
B) redaction of Cramer Fire transcripts and logs,
C) adverse determination of fee assessed for Cramer Fire audio recordings,
D) adverse determination of redactions proposed for the Cramer Fire audio recordings,
resulting from our Freedom of Information Act request dated Dec. 19, 2005 in which I requested:
1. audio recordings,
2. transcripts,
3. Central Idaho Dispatch logbook entries,
4. Cove Creek Helibase logbook entries,
5. Indianola Helitack Base logbook entries, and
6. any subsequent timelines or summaries
of the radio transmissions (including Forest Net, air-to-air, and air-to-ground) concerning the Cramer Fire near North Fork, Idaho on the Salmon-Challis National Forest from July 20, 2003 at 1630 hours when the fire was first reported by the Long Tom Lookout, through July 23, 2003 at 1800 hours when the Cramer Fire accident investigation team arrived in Salmon, Idaho.
Pursuant to 5 U.S.C. § 552(a)(4)(F), "the circumstances surrounding the withholding raise questions whether agency personnel acted arbitrarily or capriciously with respect to the withholding."
In a letter dated Jan. 18, 2006 denying our request for a fee waiver, Mr. Charles R. King, Director of the Office of Safety & Occupational Health, wrote, "You contend that the 'larger public interest will be served' by release of the audio tapes in this case. However, the only public interest cognizable under FOIA is that the information sheds light on the agency performance of its statutory duties."
Mr. King was quoting from the following sentence in our FOIA request: "The larger public interest will be served by learning lessons from the events that led to the deaths of USFS firefighters Jeff Allen and Shane Heath."
It is ironic and pathetic that Mr. King, whose principle duties are to ensure agency compliance with section 19 of the Occupational Safety and Health Act of 1970, 29 U.S.C. § 668, as amended, would claim that these records fail to "shed light on agency performance of statutory duties." Among others, the Forest Service statutory duty to "furnish employees employment and a place of employment free from recognized hazards that were causing or likely to cause death or serious physical harm" led to the Cramer Fire willful, serious, and repeat citations issued by the Occupational Safety and Health Administration.
Additionally, as part of his fee waiver denial, Mr. King stated, "We have determined that the 'words' from the audio tape are contained in the 165 pages of written transcripts that we plan to release to you and that the 'voice inflections' on the audio records will not 'shed light on the decisions and actions of United States Forest Service (USFS) employees and contractors with regard to firefighter safety, situational awareness, direct supervision, and management oversight while suppressing a wildland fire on public lands' as stated in your request letter."
In fact, the 165 pages of transcripts and logs have shed light on precisely that. We are now convinced that the Cramer Fire Accident Investigation Factual Report and Management Evaluation Report are seriously flawed. Both reports state:
"At 0943, two Indianola helitack personnel rappelled from H-193 into a site above the fire to build H-2. The rappel spotter in H-193 estimated it would take one hour to clear H-2. During the morning and afternoon, Cove Creek helibase contacted the rappellers on H-2 several times, inquiring about their progress. The rappellers responded each time that they needed another 15 minutes to 1 hour before the helispot was completed."
Yet, in the released Forest Net transcripts, on July 22, 2003 at 12:36, someone (whose name and/or position title is redacted) says: "If you've got time, could you look around that Helispot there and see if we could improve it in any way, uh, for a possible medium?" and, seconds later, "I prefer???...just do as much as you can ???"
Jeff Allen and Shane Heath did not decide on their own to change their original hour-long assignment of merely cutting "a snag and six trees" to actually spending 5 hours and 22 minutes to fall more than 70 trees. Someone, acting in an official capacity and in the Agency's performance of statutory firefighting duties, asked them to do the work they did.
Finally, as part of his fee waiver denial, Mr. King stated, "In addition, we have determined that the information, you are requesting in items 2-6, has be [sic] released to the public multiple times." If such were in fact true, one might expect that the Cramer Fire radio transcripts and logs requested in items 2-6 would already appear in the Forest Service electronic reading room, as provided for in 5 U.S.C. § 552(a)(2) including (a)(2)(D)-(E), as records that "have become or are likely to become the subject of subsequent requests for substantially the same records."
I request that you grant our fee waiver appeal in consideration of the above and the following 6 factors, which are identical to our original fee waiver request, that apparently did not receive consideration:
(1) The audio recordings, transcripts, dispatch logs and timelines/summaries concern "the operations or activities of the government" as records of official communication between individuals engaged in wildfire suppression duties while employed or contracted by the United States Government;
(2) The disclosure is "likely to contribute" to an understanding of government operations or activities. The disclosure will shed light on decision-making and risk management related to USFS command and control of incident operations during initial attack, extended attack and transition wildland fires.
(3) Disclosure of these materials will contribute to an understanding of the subject by the general public likely to result from disclosure. Colorado Firecamp has demonstrated an ability to disseminate information to the general public, particularly with regard to firefighter safety and entrapment fatality investigations. Previous FOIA requests to the Occupational Safety and Health Administration (OSHA) and Bureau of Land Management (BLM) resulted in disclosure of investigation reports related to the Cramer Fire and the 1995 Point Fire. By means of a simple request to the California Department of Forestry and Fire Protection (CDF), Colorado Firecamp prompted the release of the full, un-redacted investigation report of the 2004 Tuolumne Fire. Colorado Firecamp has assembled the most complete and accessible internet collection of investigation reports related to the entrapment fatality on the 2003 Cedar Fire. Please see:
http://www.coloradofirecamp.com/Cramer/index.htm http://www.coloradofirecamp.com/point-fire/index.htm http://www.coloradofirecamp.com/tuolumne_fire/index.htm http://www.coloradofirecamp.com/cedar_fire/index.htm
During 2005, Colorado Firecamp adapted a case study of the Point Fire tragedy and mailed the instructor guide, student handout and video to 294 fire departments in Colorado. In addition, the print documents with video ordering information received national distribution by posting on the Wildland Fire Lessons Learned Center website. http://www.myfirecommunity.net/documents/Point_Fire_Case_Study.pdf
Colorado Firecamp will incorporate the requested disclosure in a case study of the Cramer Fire, to be made freely available to the wildfire community. Review of entrapment incidents is required for the Wildland Fire Safety Training Annual Refresher (WFSTAR). Colorado Firecamp has planned a training exercise, "Wildfire Safety Drill: Mobilizing Lessons Learned" scheduled for the weekend of April 28-30, 2006. This will be an annual 2-day exercise dedicated to improving firefighter safety at initial attack and transition fires. The Wildfire Safety Drill will serve as a showcase for the best practices of the annual fireline safety refresher class.
In support of our theme of "mobilizing lessons learned," the Drill will include evening presentations about fatality entrapments. We have a commitment from Fire Chief Jeff Meston for a presentation by the Novato Fire Protection District about the Cedar Fire tragedy. Our other keynote presentation will feature the Cramer Fire, to include portions of the requested disclosure.
In early 2006, we anticipate approval of a $147,000 grant request to the Department of Homeland Security to improve wildland firefighter safety. The centerpiece of our "Fire Origins" project will be the creation of a digital archive of 50 wildland entrapment fatality reports to be hosted by the Wildland Fire Lessons Learned Center in Tucson, Arizona. Additionally, we will revise the National Wildfire Coordinating Group (NWCG) PMS-490 curriculum, "Lessons Learned: Fatality Fire Case Studies." We will create a more in-depth case study of the Cramer Fire for inclusion in the PMS-490 revised curriculum. Portion of the requested audio recordings and transcripts would be included to stimulate discussion and understanding of the 5-step risk management process.
http://www.coloradofirecamp.com/fire-origins/index.htm
(4) The disclosure is likely to contribute "significantly" to public understanding of government operations or activities. Specifically, public understanding will increase with regard to the use and effectiveness of radio communications within the context of command and control of USFS fire suppression operations. These operations include: on the evening of July 20th when a type 3 IC had been assigned but failed to assume command of the Cramer Fire; on the morning of July 21st when available helicopter resources were not utilized by the type 4 IC; on the afternoon of July 21st when the forest aviation officer became concerned about command and control under a second type 3 IC; on the morning of July 22nd while construction of Helispot 2 was proceeding; on the afternoon of July 22nd as the various the other crews continued working the fire's east flank near Helispot 1, a lookout was inserted and extracted by helicopter, and the IC dealt with the need to reassign aerial resources to other fires; the critical half hour prior to the burnover of H-2; and the rescue/recovery efforts following as the first type 3 IC assumed command of the incident.
The disclosure also relates to a 1999 report prepared by the RAND Corporation's National Defense Research Institute, "Command Concepts: A Theory Derived from the Practice of Command and Control." http://www.rand.org/pubs/monograph_reports/MR775/index.html
In recent years, the fire service has learned from military operations and research, just as the military has studied the fire service. The Command Concepts theory "centers on the idea of a command concept, a commander's vision of a military operation that informs the making of command decisions during that operation. The theory suggests that the essential communications up and down the chain of command can (and should) be limited to disseminating, verifying, or modifying command concepts. The theory also suggests, as an extreme case, that an ideal command concept is one that is so prescient, sound, and fully conveyed to subordinates that it would allow the commander to leave the battlefield before the battle commences, with no adverse effect upon the out-come." (Builder, et al.)
The events of the Cramer Fire, as illuminated by the requested disclosure, will shed light on government activities as they relate to the command concept: 1) about the enemy (wildfire) and his plans (expected fire behavior,) 2) about our (USFS) force dispositions and plans, and 3) about contingencies.
(5) No commercial interest exists for Colorado Firecamp with respect to the materials requested for disclosure. As a 501(c)(3) non-profit, Colorado Firecamp is clearly not seeking financial gain from this disclosure.
(6) Because the primary interest in disclosure is to improve firefighter safety and we have no commercial interest in the requested information, clearly, the public interest is of greater magnitude than any commercial interest.
In addition to the above 6 factors, 7 CFR, Subtitle A, Subpart A(3) including A(3)(ii)-(iii), provides that the Forest Service may waive or reduce fees "Where the recipient is engaged in a nonprofit activity designed for the public safety, health, or welfare" or "Where it is determined that payment of the full fee by a … nonprofit group would not be in the interest of the program involved." Both of those appear to apply in our request.
B) REDACTION OF CRAMER FIRE TRANSCRIPTS AND LOGS
In the letter dated Jan. 20, 2006 accompanying the release of 165 pages of Cramer Fire transcripts and logs, Mr. King stated: "Exemption 6 of the FOIA permits the Government to withhold all information about individuals in 'personnel and medical files and similar files,' where the disclosure of such information 'would constitute a clearly unwarranted invasion of personal privacy.' Exemption 6 also involves a balancing of the public's interest in disclosure against the individual's privacy interest. We have determined that the names and position titles of persons, on the enclosed transcripts, that were involved an [sic] accident investigation must be withheld pursuant to Exemption 6 of the FOIA, 5 U.S.C. 552(b)(6)."
First, the public release of the Cramer Fire Accident Investigation Report by the Forest Service includes all position titles. The withholding of position titles from the 165 pages of transcripts and logs lacks a sound legal basis and appears to be arbitrary and capricious. It is also our understanding that Cramer Fire incident commander Alan Hackett waived any supposed privacy claim to release of his name or position title in his pre-trial diversion agreement.
Secondly, we question the redactions of four lines of text on page 3 and two lines of text on page 6 of the transcript of Cramer Fire Radio Recordings, July 22, 2003, Forest Net 1200-1500. These redactions do not seem to be covered by the FOIA exemptions cited in Mr. King's partial response dated Jan. 20, 2006. It appears that portions of these specific transmissions have already been released in Facts 194 and 201 of the Cramer Fire Accident Investigation Factual Report. We also question the redaction of two lines of text from the third page of the Cove Creek Helibase log.
Thirdly, both the Factual Report and OSHA investigation cited the use of first and last names in Cramer Fire radio communications. Fact 187 states in part: "Lead plane 41 was confused about the location of Allen and Heath because personnel on the fire were using first names and last names on the radio." Documents released by OSHA indicate that the specific names causing confusion were Alan Hackett / Jeff Allen and Heath Hand / Shane Heath. The significant effect in the resulting tragedy tips the balance in favor of the public interest in disclosure of these names in the transcripts and logs.
C) ADVERSE DETERMINATION OF FEE ASSESSED FOR CRAMER FIRE AUDIO RECORDINGS
The Forest Service has attempted to assess an arbitrary and capricious fee lacking a sound legal basis, apparently in an attempt to use an inflated cost to withhold requested records.
In the letter dated Jan. 18, 2006 Mr. King wrote: "However, the original audio recordings will require electronic 'redaction' to remove personal information. From past experience we know that it could cost approximately $1,000 for the electronic redaction process."
In the letter dated Jan. 20, 2006 Mr. King further wrote: "In your email message to Sherry Turner dated January 19, 2006, you asked for clarification regarding whether the redaction of the audio tapes was considered review or duplication. Pursuant to Title 7 Code of Federal Regulations (CFR), Subtitle A, Part 1, Subpart A, Appendix A, § 4(c) the fee for other forms of duplicated records, in this case audio tapes, is the actual direct cost of producing the record."
In an e-mail message dated Feb. 6, 2006 George A. Vargas provided a cost estimate of $1,732.46 for 50 hours of work for a GS 11 Step 5 employee to provide review services. The dollar figure of $1,732.46 appears to have been calculated using the formula applicable for manual search services, of employee salary rate plus 16%, as found in 7 CFR Subtitle A, Part 1, Subpart A, Appendix A, § 4(d)-(d)(1).
Mr. Vargas stated, "redacting an audio tape is time-consuming mainly because one has to be extremely careful not to violate any FOIA applicable exemptions." That seems to be consistent with 7 CFR, Subtitle A, Subpart A § 1.11(b), which states: "Review services include processing any records for disclosure e.g., doing all that is necessary to redact exempt portions and otherwise prepare records for release."
The legislative intent also appears to be that redaction is a cost of review. 5 U.S.C. § 552(a)(4)(A)(iv) which states in part: "Review costs shall include only the direct costs incurred during the initial examination of a document for the purposes of determining whether the documents must be disclosed under this section and for the purposes of withholding any portions exempt from disclosure under this section."
According to 7 CFR Subtitle A, Part 1, Subpart A, Appendix A, § 5(b): "Educational and non-commercial scientific institution requesters--Fees for this category of requesters shall be limited to the cost of providing duplication service alone, minus the charge for the first 100 reproduced pages. No charge shall be made for search or review services."
Colorado Firecamp is a 501(c)(3) non-profit, wildland firefighter school and has requested classification as an educational institution conducting scholarly research.
By our understanding, the fee for providing Cramer Fire audio recordings to Colorado Firecamp should be limited to the cost of duplication alone. Our preferred media format for the release of the audio recordings is on CD-R 80 minute compact discs, which retail for about $1 each, although you can get a better deal by buying in multi-packs. We estimate (based upon information provided by my teenage step-daughter) that it should take a GS 4 Step 1 employee about an hour to burn 5 discs. The total cost of duplication should amount to about $25, if the scope is limited to 6 hours of audio recording. We have previously agreed to pay up to $250 for this FOIA request.
As of yet, we have not received information regarding the existence of audio recordings of Cramer Fire air-to-air, air-to-ground, or other radio transmissions responsive to our request. The scope of our request may exceed 6 hours.
In the letter dated Jan. 18, 2006 Mr. King stated that if I had any questions, I could contact the Ms. Turner by e-mail, fax, telephone, or mail. Ms. Turner put me in contact with Mr. Vargas to resolve questions about the fee determination as we considered reasonable limiting the scope of our request for audio recordings.
In an e-mail dated Feb. 8, 2006, Mr. Vargas wrote: "Mr. Maxwell, With the utmost of respect, I would like to request that from now on any communication on subject above, e.g., appealing the fee waiver denial, be done via formal correspondence, answering the questions Sherry provided to you in her last e-mail and mailing it to: USDA Forest Service, FOIA 1400 Independence Avenue, SW Washington, DC 20250-1143 We will analyze your appeal in the same professional way we analyze others. VR George A. Vargas"
There appears to be no sound legal basis for Mr. Vargas limiting my opportunity to exhaust administrative remedies, i.e. communicate by e-mail with FOIA staff, to resolve the issues such as the fee determination. In addition to the above, this arbitrary and capricious act constitutes an adverse determination.
D) ADVERSE DETERMINATION OF THE EXTENT OF REDACTIONS PROPOSED FOR THE CRAMER FIRE AUDIO RECORDINGS
In an e-mail dated Jan. 31, 2006, Ms. Turner wrote: "However, you should be aware that since the voices are identifiable, not only the names would be withheld but also whatever the person (whose name was withheld) said would be withheld. In other words you already have (in the form of the transcripts) more information than you will receive in the redacted audio tapes."
The administrative record clearly does not support this decision in this case. Such withholding fails to consider the nature of the requested document and to consider its relationship to the public interest.
CONCLUSION
I simply ask that the Forest Service comply with statutory and regulatory provisions in this matter.
Kent
_______________________________
Kent Maxwell, coordinator
Colorado Firecamp, Inc.
"keeping quality in qualification"
(719) 539-9329 (work)
(719) 539-2730 (fax)
9008 County Road 240
Salida, CO 81201