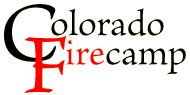 ---
Lessons Learned
"Safety Zone" newsletter, July, 2004
Lessons Learned —
author, date unknown
One-Year Anniversary Letter by Kelly Close, FBAN
Declaration on Cramer Redactions, by James Furnish, April, 2005
FSEEE v. USFS, FOIA Civil Lawsuit Order,
December, 2005
FOIA Request to USFS, December, 2005
FOIA Appeal to USFS,
February, 2006
---
Management Evaluation Report
Investigation Team Information
Synopsis of the Cramer Fire Accident Investigation
---
Factual Report
Narrative
Background
(facts 1 - 57)
Preaccident
(facts 58 - 201)
Accident
(fact 202)
Postaccident
(facts 203 - 237)
Appendix A
Resources on the Fire
Appendix B
Cramer Fire Timeline
Appendix C
Fire Behavior and Weather
Prior Conditions
Initial Phase
Transition Phase
Acceleration Phase
Entrapment Phase
Appendix D
Equipment Found at H-2 and the Fatalities Site
Appendix E
Fire Policy, Directives, and Guides
---
---
---
OIG Investigation
OIG FOIA Response, February, 2005
2nd FOIA Request to OIG, April, 2006
2nd OIG FOIA Response, August, 2006, (1.4 mb, Adobe .pdf file)
---
OSHA Investigation
OSHA Cramer Fire Briefing Paper
• Summary and ToC
• Sections I-IV
• Sections V-VII
• Section VIII
• Acronyms/Glossary
OSHA South Canyon Fire Briefing Paper
Letter to District Ranger, June 19, 2003
• OSHA Citation 1
• OSHA Citation 2
• OSHA Citation 3
---
---
Adobe PDF and Microsoft Word versions of documents related to the Cramer Fire can be downloaded from the U.S. Forest Service website.
UNITED STATES DEPARTMENT OF AGRICULTURE
OFFICE OF INSPECTOR GENERAL
Washington D.C. 20250
| | |
| --- | --- |
| SENT VIA E-MAIL | FEB 17 2005 |
Subject: Log No. 05-00035
Mr. Kent Maxwell
9008 County Road 240
Salida, CO 81201
Dear Mr. Maxwell
This letter responds to your Freedom of Information Act (FOIA, 5 U.S.C. § 552) request sent by e-mail on December 27, 2004, for the "release of documents related to the Office of Inspector General investigation of the Cramer Fire, a U.S. Forest Service wild land fire near Salmon, Idaho on the Salmon-Challis National Forest that resulted in the death of Jeff Allen and Shane W. Heath."
The Office of Inspector General's (OIG) investigative report on the Cramer Fire was recently completed on February 8, 2005. You can locate the report on the OIG Web site at www.usda.gov/oig/whatsnew.htm. We trust that this will be useful to you.
Please note that the OIG investigative file pertaining to the Cramer Fire is not releasable. OIG files retrieved by the name of individuals are contained in a system of records governed by the Privacy Act (PA), 5 U.S.C. § 552a. In this case, the case name is retrievable by several individuals' names. Subsection 552a(b) of the PA prohibits the release of information without the prior written consent of the persons to whom the records pertain.
You have the right to appeal the decision to withhold this information by writing to the Inspector General, U.S. Department of Agriculture, 1400 Independence Avenue SW., Suite 41-W, Washington, D.C. 20250-2308, within 45 days of the date of this letter. Please clearly mark the outside of your envelope with "FOIA APPEAL." Your appeal should include a copy of this letter and any other pertinent matters you deem appropriate.
For further information, you can contact our Freedom of Information Act Staff at (202) 720- 5677.
Sincerely yours,
/s/ DEIRDRE MACNEIL
FOIA/PA Attorney
---
<<< continue reading—Cramer Fire, 2nd FOIA Request to USDA Office of Inspector General>>>