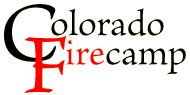 ---
Lessons Learned
"Safety Zone" newsletter, July, 2004
Lessons Learned —
author, date unknown
One-Year Anniversary Letter by Kelly Close, FBAN
Declaration on Cramer Redactions, by James Furnish, April, 2005
FSEEE v. USFS, FOIA Civil Lawsuit Order,
December, 2005
FOIA Request to USFS, December, 2005
FOIA Appeal to USFS,
February, 2006
---
Management Evaluation Report
Investigation Team Information
Synopsis of the Cramer Fire Accident Investigation
---
Factual Report
Narrative
Background
(facts 1 - 57)
Preaccident
(facts 58 - 201)
Accident
(fact 202)
Postaccident
(facts 203 - 237)
Appendix A
Resources on the Fire
Appendix B
Cramer Fire Timeline
Appendix C
Fire Behavior and Weather
Prior Conditions
Initial Phase
Transition Phase
Acceleration Phase
Entrapment Phase
Appendix D
Equipment Found at H-2 and the Fatalities Site
Appendix E
Fire Policy, Directives, and Guides
---
---
---
OIG Investigation
OIG FOIA Response, February, 2005
2nd FOIA Request to OIG, April, 2006
2nd OIG FOIA Response, August, 2006, (1.4 mb, Adobe .pdf file)
---
OSHA Investigation
OSHA Cramer Fire Briefing Paper
• Summary and ToC
• Sections I-IV
• Sections V-VII
• Section VIII
• Acronyms/Glossary
OSHA South Canyon Fire Briefing Paper
Letter to District Ranger, June 19, 2003
• OSHA Citation 1
• OSHA Citation 2
• OSHA Citation 3
---
---
Adobe PDF and Microsoft Word versions of documents related to the Cramer Fire can be downloaded from the U.S. Forest Service website.
Note: This document was released as part of the OSHA Cramer Fire inspection file.

---
United States
Department of
Agriculture
Forest
Service
Salmon-Challis
National Forest
Supervisor's Office
50 Hwy 93 S
Salmon, ID 83467
208 756-5100
File Code: 5100/1230
Route To:

Date: June 19, 2003
Subject: Wildland Fire and Aviation Management Responsibilities and Delegation of Authority
To: Patty Bates, Middle Fork and North Fork District Ranger
As the District Ranger for the Middle and North Fork Ranger Districts, your specific responsibilities for Wildland Fire and Aviation Management and the delegations of authority are described in the paragraphs that follow.
1.) Provide leadership, management and supervision for all aspects of wildland pre-suppression and aviation operations on your district to include: utilization of standard or other appropriate position descriptions for all fire and aviation personnel; hire PFT, WAE and temporary fire positions as described in NFMAS/Forest Fire Plan: develop and implement performance standards for fire and aviation personnel; encourage fire career path development; conduct and/or arrange for fire training for both fire and non-fire personnel; administer the Work Capacity Test (WCT); assure certification of fire Red Card qualifications; approve Red Cards for fire line positions below Crew Boss and other functional positions below the unit leader as well as all temporary positions; manage the preparedness budget and fire program property/vehicles; implement fire prevention and public education programs; determine the need for and implement fire restrictions and closures in accordance with the Southern Idaho Restrictions and Closures Procedures Plan; provide for fire detection; utilize and operate both fixed and rotary wing aircraft in accordance with the Forest Aviation Plan; and operate and maintain assigned fire facilities. Provide oversight by conducting and/or participating in fire readiness inspections on your district.

2.) Conduct initial, reinforced and extended attack fire suppression operations on incidents that occur on National Forest Lands within or adjoining your district, on state owned and private property within the forest boundary and on fires outside the boundary that are a threat to National Forest Lands. Implement suppression actions as provided for in Interagency Fire Protection Agreements with cooperating federal, state and local governmental agencies. Utilize the Incident Command System to manage emergency operations to include All Risk as well as fire incidents. Assure fire equipment and personnel are available to support large fire activity both on and off the forest.

3.) Conduct a risk assessment and a complexity analysis on all fires to determine incident management requirements. Determine the most appropriate management response. Assign qualified Type 3, 4 or 5 Incident Commanders (IC's) for each incident. Initiate orders for Incident Management Teams (IMT's) as needed to meet complexity requirements. Provide your expectations and a Line Officer Briefing for all IC's or IMT's assigned to your incidents. Prepare and sign Delegations of Authority to Type 2 and 3 Incident Commanders. Prepare and approve Wildland Fire Situation Analyses (WFSA's) for all fires that escape initial attack and that are transitioned to a Type 2 or 3 IMT. All WFSA's will include a least cost option as part of the analysis and your approval authority is up to 2 million dollars in total suppression cost. Recommend to the Forest Supervisor the need to order a Type 1 IMT or an Area Command Team. Prepare WFSA's on Type 1 incidents for approval by the Forest Supervisor (cost authority 10 million dollars) or the Regional Forester (cost authority 50 million dollars). Any incident cost expected to exceed 50 million dollars must be approved by the Chief.

4.) As District Ranger you are the designated Line Officer for all fires on your district. For large fires with IMT's assigned, your direct involvement with the Incident Commanders and their teams will be required. Assign Resource Advisors and Technical Specialists to fire incidents as needed. There maybe some instances where you determine that an ICS qualified Agency Representative (AREP) or a Cost Apportionment Team is required.

5.) Personally visit and conduct supplemental health and safety inspections on 10% or more of your District's Type 3, 4 & 5 fires. Participate in fire reviews, after action reviews and fire team closeouts. Review and implement the Direction on Incident Management, 30 Mile Abatement dated May 29, 2003.

6.) Review and implement as applicable the additional guidance sent by the Washington and Regional Offices: Fire and Aviation Management 2003 Operations Action Plan dated April 1, 2003 (WO); Aviation Operations Plan 2003 dated April 22, 2003 (WO); Chief's Incident Accountability Report and 2003 Action Plan dated March 19, 2003 (WO); and the Large Fire Cost Reduction Plan dated April 3, 2003 (RO).
Prescribed Fire Management.
1.) Plan for and implement prescribed burns for fuel reduction and other resource program purposes. The priority should include projects that are collaborative, reduce fuels near the urban interface and have potential for contracting.

2.) Develop prescriptions to meet project objectives. Review and recommend Prescribed Burn Plans. Approval authority for all burn plans remains at the Forest supervisor level.
Wilderness Fire Management
For the Frank Church River of No Return Wilderness (FCRONR) you are delegated the following additional authorities:
1.) During periods that I am off of the forest or otherwise not available and to assure that timely decisions are made in regard to emergency incidents (All Risks) in the FCRONR, you are delegated special authority as Acting Forest Supervisor. You may determine the need for and authorize the use of motorized/mechanized equipment for the duration of the emergency. This authority cannot be redelegated to an acting District Ranger nor a staff/sub-staff on your districts.

2.) For wildland fire incidents in the FCRONR you are authorized to determine and implement the most appropriate management response to place a fire in either a suppression or a fire use status. Utilize the Wildland Fire Implementation Plan (WFIP) Stage I checklist to document the decisions. Prepare and approve Stage II and Stage III plans as needed to manage fire use incidents. Assign a qualified Fire Use Manager for Stage II and III WIFP actions. As needed, order Fire Use Teams for Stage III incidents. Coordinate fire use decisions with the Forest Fire Staff and/or the Forest FMO.

3.)You are authorized to determine the need for and implement fire restrictions and closures for the FCRONR and the Salmon River corridors. This should be accomplished in concurrence with the appropriate Line Officers with FCRONR responsibilities from the Payette, Nez Perce and Bitterroot National Forests.
This letter shall replace any earlier delegations and shall remain in effect until updated.
/s/ George Matejko
GEORGE MATEJKO
Forest Supervisor