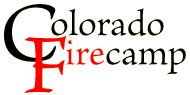 ---
Lessons Learned
"Safety Zone" newsletter, July, 2004
Lessons Learned —
author, date unknown
One-Year Anniversary Letter by Kelly Close, FBAN
Declaration on Cramer Redactions, by James Furnish, April, 2005
FSEEE v. USFS, FOIA Civil Lawsuit Order,
December, 2005
FOIA Request to USFS, December, 2005
FOIA Appeal to USFS,
February, 2006
---
Management Evaluation Report
Investigation Team Information
Synopsis of the Cramer Fire Accident Investigation
---
Factual Report
Narrative
Background
(facts 1 - 57)
Preaccident
(facts 58 - 201)
Accident
(fact 202)
Postaccident
(facts 203 - 237)
Appendix A
Resources on the Fire
Appendix B
Cramer Fire Timeline
Appendix C
Fire Behavior and Weather
Prior Conditions
Initial Phase
Transition Phase
Acceleration Phase
Entrapment Phase
Appendix D
Equipment Found at H-2 and the Fatalities Site
Appendix E
Fire Policy, Directives, and Guides
---
---
---
OIG Investigation
OIG FOIA Response, February, 2005
2nd FOIA Request to OIG, April, 2006
2nd OIG FOIA Response, August, 2006, (1.4 mb, Adobe .pdf file)
---
OSHA Investigation
OSHA Cramer Fire Briefing Paper
• Summary and ToC
• Sections I-IV
• Sections V-VII
• Section VIII
• Acronyms/Glossary
OSHA South Canyon Fire Briefing Paper
Letter to District Ranger, June 19, 2003
• OSHA Citation 1
• OSHA Citation 2
• OSHA Citation 3
---
---
Adobe PDF and Microsoft Word versions of documents related to the Cramer Fire can be downloaded from the U.S. Forest Service website.
Accident Investigation Factual Report
Cramer Fire Fatalities
North Fork Ranger District
Salmon-Challis National Forest
Region 4
Salmon, Idaho - July 22, 2003
---
Appendix C—Fire Behavior and Weather
Transition Phase:
July 22, (1015 to 1400)
At 1021, light smokes were observed just below the West Ridge in the Cache Bar drainage where the fire had crossed the ridgeline the day before. Between 1030 and 1100, the fire was becoming active below H-1.
At 1130, the first weather observations were taken on the fire near H-1 at 4,300 feet: 84 °F, 12-percent RH, winds from the east at 3 mph with gusts to 11 to 15 mph. There were some light smokes below the West Ridge above the Cache Bar drainage where the fire had slopped over the day before, but activity there was also minimal.
Fire activity began to increase by 1330 as conditions became warmer and drier. The fire reached Cramer Creek to the east, and was active along the east and northeast flanks. Fire spread there was low intensity and backing downhill with 1- to 2-foot flame lengths. Most of the more intense fire activity was just below H-1, with flame lengths from 4 to 6 feet, and increasing in intensity into the early afternoon. The fire started to heat up, roll out, and make short runs in the grass.
To the west, the fire had backed further into the Cache Bar drainage in 3- to 4-foot brush (shiny-leaf ceanothus, figure 22) below the West Ridge, seen as smokes and a low-intensity backing fire. As the fire backed through litter and grass underneath the brush, the foliage was dried.

Figure 22—Ceanothus foliage dried by a backing fire (Fountain Creek).
The following (table 3) shows temperatures recorded on July 22, 2003 from late morning through midafternoon. Observations shown are from the Indianola and Lodgepole RAWS stations, Long Tom Lookout, and the central Oregon regulars crew on the Cramer Fire, and are listed from higher to lower elevation at the observation site.
Table 3—Fire weather forecast comparisons at different elevations.

| | | | | | | |
| --- | --- | --- | --- | --- | --- | --- |
| Time | Station / source | Elev. | Temp. (°F) | RH(%) | Winds (mph) | Notes |
| 1130 | Long Tom | 8,168 | 78 | 24 | | |
| | Lodgepole | 6,100 | 90 | 12 | 3 to 5 E | Midpoint between 1100 and 1200 obs. |
| | Central OR | 4,300 | 84 | 21 | 3 to 4 updrainage, S-SW | |
| | Indianola | 3,400 | 92 | 16 | 0 to 2 SE to SW | Midpoint between 1100 and 1200 obs. |
| 1230 | Long Tom | 8,168 | 80 | 19 | | |
| | Lodgepole | 6,100 | 92 | 9 | 5 to 7 | Midpoint between 1200 and 1300 obs. |
| | Central OR | 4,300 | 98 | 18 | 2 to 3 updrainage, S-SE | |
| | Indianola | 3,400 | 96 | 14 | 1 to 2 SE to SW | Midpoint between 1200 and 1300 obs. |
| 1330 | Long Tom | 8,168 | 83 | 19 | | |
| | Lodgepole | 6,100 | 91 | 10 | 7 to 9 W | Midpoint between 1300 and 1400 obs. |
| | Central OR | 4,300 | 95 | 15 | 4 updrainage, S-SW | |
| | Indianola | 3,400 | 102 | 12 | 1 to 2 S-SE | Midpoint between 1300 and 1400 obs |
| 1500 | Long Tom | 8,168 | 84 | 19 | | |
| | Lodgepole | 6,100 | 93 | 12 | 12 W | |
| | Central OR | 4,300 | — | — | Gusts to 20–25 reported near H-1 | |
| | Indianola | 3,400 | 105 | 10 | 2 to 5 ENE | Missing 1500 obs; used midpoint between 1400 and 1500 obs. |
<<< continue reading Appendix C, Acceleration Phase >>>