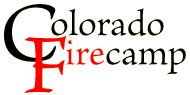 ---
Lessons Learned
"Safety Zone" newsletter, July, 2004
Lessons Learned —
author, date unknown
One-Year Anniversary Letter by Kelly Close, FBAN
Declaration on Cramer Redactions, by James Furnish, April, 2005
FSEEE v. USFS, FOIA Civil Lawsuit Order,
December, 2005
FOIA Request to USFS, December, 2005
FOIA Appeal to USFS,
February, 2006
---
Management Evaluation Report
Investigation Team Information
Synopsis of the Cramer Fire Accident Investigation
---
Factual Report
Narrative
Background
(facts 1 - 57)
Preaccident
(facts 58 - 201)
Accident
(fact 202)
Postaccident
(facts 203 - 237)
Appendix A
Resources on the Fire
Appendix B
Cramer Fire Timeline
Appendix C
Fire Behavior and Weather
Prior Conditions
Initial Phase
Transition Phase
Acceleration Phase
Entrapment Phase
Appendix D
Equipment Found at H-2 and the Fatalities Site
Appendix E
Fire Policy, Directives, and Guides
---
---
---
OIG Investigation
OIG FOIA Response, February, 2005
2nd FOIA Request to OIG, April, 2006
2nd OIG FOIA Response, August, 2006, (1.4 mb, Adobe .pdf file)
---
OSHA Investigation
OSHA Cramer Fire Briefing Paper
• Summary and ToC
• Sections I-IV
• Sections V-VII
• Section VIII
• Acronyms/Glossary
OSHA South Canyon Fire Briefing Paper
Letter to District Ranger, June 19, 2003
• OSHA Citation 1
• OSHA Citation 2
• OSHA Citation 3
---
---
Adobe PDF and Microsoft Word versions of documents related to the Cramer Fire can be downloaded from the U.S. Forest Service website.
—OSHA Briefing Paper—
Citations for U.S. Forest Service
Salmon-Challis National Forest
Intermountain Region 4
Inspection #117886150
Six Month Issuance Date — January 22, 2004
---
Executive Summary
Cramer Fire
U.S. Forest Service, Intermountain Region 4
This case will propose willful, serious, and repeat citations against the U.S. Forest Service Intermountain Region 4, for violations documented from the investigation of the fatalities of two firefighters on July 22, 2003, during wildland fire suppression activities on the Cramer Fire in the North Fork Ranger District of the Salmon-Challis National Forest.
On the third day of fire suppression activities, the two helitack rappellers killed had rappelled into an area above the fire to construct a helispot in order for ground crews to be flown into this area. The majority of suppression activity attention was focused on fireline crews at the bottom of the fire. When the fire activity increased in the afternoon, the rappellers were overrun by an intense fire which had established itself earlier in the day into the drainage below the helispot.
The willful citation is for the failure to follow the Ten Standard Fire Orders and to mitigate the hazardous Eighteen Situations that Shout Watch Out. The willful characterization of the citations is based in large part on the assertion that the employer was plainly indifferent to well known core safety principles and obvious extremely hazardous conditions and circumstances to which the employees were exposed. With more than five hours from the time the rappellers landed at the helispot until the entrapment, no efforts were made by leadership to mitigate the hazardous conditions and provide a safe working environment. Also the agency's system to provide oversight by management was ignored during a well known hazardous situation.
The serious violations proposed are for inadequate supervision and complexity analysis, weather station maintenance, no fire safety inspections, and insufficiently trained safety inspectors. The repeats citation proposed is for not including safety criteria in performance evaluations. The violation is a repeats of a serious citation issued by the Bellevue Area Office on 02/08/2002 to the Forest Service for the Thirtymile Fire fatalities in July, 2001.
The proposed willful citation is for $70,000. In addition, the three serious citation items total $15,000, plus a repeat items for $25,000. The total proposed penalty for this investigation is $110,000. The six-month date to issue these citations is January 22, 2004.
Table of Contents
I. Introduction
II. Background
• Key Persons
III. Applicable Standards
IV. Forest Service History
• South Canyon Fire
• Thirtymile Fire
V. Accident Description
VI. Findings and Causal Factors
• Fire Conditions and Local Factors
— Topography
— Vegetation and Fuels
— Weather
— Fire Hazard Indicators
• Indifference to Core Safety Principles
— LCES
• Management and Organization
— Decentralized
— Accountability
— Resources
• Firefighting Culture
VII. Other Investigators
VIII. Proposed Notices
• Serious Notices
• Willful Notice
— Willful Justification
· Hazards Known
· Safety Standards Known
· History
· Accountability
· Summary
• Repeat Notice