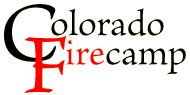 ---
Lessons Learned
"Safety Zone" newsletter, July, 2004
Lessons Learned —
author, date unknown
One-Year Anniversary Letter by Kelly Close, FBAN
Declaration on Cramer Redactions, by James Furnish, April, 2005
FSEEE v. USFS, FOIA Civil Lawsuit Order,
December, 2005
FOIA Request to USFS, December, 2005
FOIA Appeal to USFS,
February, 2006
---
Management Evaluation Report
Investigation Team Information
Synopsis of the Cramer Fire Accident Investigation
---
Factual Report
Narrative
Background
(facts 1 - 57)
Preaccident
(facts 58 - 201)
Accident
(fact 202)
Postaccident
(facts 203 - 237)
Appendix A
Resources on the Fire
Appendix B
Cramer Fire Timeline
Appendix C
Fire Behavior and Weather
Prior Conditions
Initial Phase
Transition Phase
Acceleration Phase
Entrapment Phase
Appendix D
Equipment Found at H-2 and the Fatalities Site
Appendix E
Fire Policy, Directives, and Guides
---
---
---
OIG Investigation
OIG FOIA Response, February, 2005
2nd FOIA Request to OIG, April, 2006
2nd OIG FOIA Response, August, 2006, (1.4 mb, Adobe .pdf file)
---
OSHA Investigation
OSHA Cramer Fire Briefing Paper
• Summary and ToC
• Sections I-IV
• Sections V-VII
• Section VIII
• Acronyms/Glossary
OSHA South Canyon Fire Briefing Paper
Letter to District Ranger, June 19, 2003
• OSHA Citation 1
• OSHA Citation 2
• OSHA Citation 3
---
---
Adobe PDF and Microsoft Word versions of documents related to the Cramer Fire can be downloaded from the U.S. Forest Service website.
Management Evaluation Report
Cramer Fire Fatalities
North Fork Ranger District
Salmon-Challis National Forest
Region 4
Salmon, Idaho - July 22, 2003
---
Contributing Factors
A contributing factor, developed from the findings, is defined as a factor that sets the stage for an accident or incident or increases the severity of injuries or extent of property damage.
1. The effectiveness of the SCNF fire management organization was impaired.
Ineffective implementation of reallocated authority and responsibility for Type II fires, in combination with vacancies in key fire management positions, impaired communication and hampered decisionmaking, reducing organizational effectiveness. This contributed to a lack of management oversight, a failure to comply with policy, and a failure to provide guidance to the Cramer Fire IC Type III (findings: 2, 3, 4, 6, 8, 9, 12, 13a, 13b, 16f, 18e, 18g, 38e, 39, 44).
2. There was a shortage and misallocation of resources.
The forest presuppression, suppression, and administrative workload exceeded the resources available, creating a shortage of management and suppression resources. More resources could have been sought by requesting additional severity funding and temporary details by off-forest personnel, but they were not (findings: 2b, 2c, 2d, 6, and 44d).
Given the ongoing fire activity and known hazards in the Salmon River Breaks, better trained and experienced Type I crews, which were available, were not ordered for the Cramer Fire (findings: 1b, 18g, 22, 25, 26, and 44f).
Type II fires on the forest received higher priority, more attention, and greater management oversight from the forest fire staff and North Fork/Middle Fork district ranger than the Type IV/Type III Cramer Fire. This contributed to unsafe and ineffective suppression efforts on the Cramer Fire (findings: 2d, 9, 13a, 13b, 13h, 13j, 16f, 18c, 18e, 18g, and 44).
3. Initial attack was ineffective.
Initial attack suppression efforts on the Cramer Fire were inadequate on July 20 and 21, causing the fire to grow in size and complexity under extreme burning conditions. Initial attack was delayed, district fire suppression resources were unavailable, crews were diverted or lost and unable to work the fire, and a helicopter was not used when it was available (findings: 2d, 13a, 13c, 18c, 18e, 18f, 19, and 27a-d).
<<< continue reading—Addendum>>>