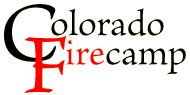 ---
Lessons Learned
"Safety Zone" newsletter, July, 2004
Lessons Learned —
author, date unknown
One-Year Anniversary Letter by Kelly Close, FBAN
Declaration on Cramer Redactions, by James Furnish, April, 2005
FSEEE v. USFS, FOIA Civil Lawsuit Order,
December, 2005
FOIA Request to USFS, December, 2005
FOIA Appeal to USFS,
February, 2006
---
Management Evaluation Report
Investigation Team Information
Synopsis of the Cramer Fire Accident Investigation
---
Factual Report
Narrative
Background
(facts 1 - 57)
Preaccident
(facts 58 - 201)
Accident
(fact 202)
Postaccident
(facts 203 - 237)
Appendix A
Resources on the Fire
Appendix B
Cramer Fire Timeline
Appendix C
Fire Behavior and Weather
Prior Conditions
Initial Phase
Transition Phase
Acceleration Phase
Entrapment Phase
Appendix D
Equipment Found at H-2 and the Fatalities Site
Appendix E
Fire Policy, Directives, and Guides
---
---
---
OIG Investigation
OIG FOIA Response, February, 2005
2nd FOIA Request to OIG, April, 2006
2nd OIG FOIA Response, August, 2006, (1.4 mb, Adobe .pdf file)
---
OSHA Investigation
OSHA Cramer Fire Briefing Paper
• Summary and ToC
• Sections I-IV
• Sections V-VII
• Section VIII
• Acronyms/Glossary
OSHA South Canyon Fire Briefing Paper
Letter to District Ranger, June 19, 2003
• OSHA Citation 1
• OSHA Citation 2
• OSHA Citation 3
---
---
Adobe PDF and Microsoft Word versions of documents related to the Cramer Fire can be downloaded from the U.S. Forest Service website.
United States
Department of
Agriculture
Forest
Service
Washington Office
14th & Independence SW
P.O. Box 96090
Washington, DC 20090-6090
---
File Code: 6730
Route To:
Date: Jan. 6 2004
| | |
| --- | --- |
| Subject: | Accident Review Board Action Plan, Cramer Fire, Region 4, North Fork Ranger District, Salmon-Challis National Forest, July 22, 2003 |
| To: | Regional Forester, R-4, Deputy Chief for Business Operations, Deputy Chief for State and Private Forestry |
A Chiefs Office Accident Review Board (ARB) was convened on December 5,2003, on a multiple fatality mishap involving a fire on the North Fork Ranger District, Salmon-Challis National Forest, Region 4.
The Chiefs Office Accident Investigation Team presented the Factual Report and Management and Evaluative Report at the ARB. These reports were reviewed and approved after some revision. An action plan was developed by the Board of Review to focus on key actions that, when implemented, would best prevent similar mishaps in the future.
I approve the Board's recommended action plan for implementation as stated for responsible units. Please review the enclosed action plan and take the appropriate steps to ensure completion of each respective action by the assigned date.
/s/ Sally Collins
SALLY D. COLLINS
Associate Chief
Enclosure
cc:
Dir, FAM
Dir, OSOH
---
ACCIDENT PREVENTION PLAN
Cramer Fire
July 22,2003
North Fork/Middle Fork Ranger District
Salmon-Challis National Forest
Salmon, ID
ACTION 1 : Assess current decision making and leadership training programs for all prospective Type III, IV and V IC's that has been developed under the direction of NWCG to determine if they are sufficiently comprehensive and simulation based. Adopt and fully integrate the NWCG program or develop and implement a new decision making and leadership training program. Candidates should be certified by the trainers as to whether they are qualified to be an IC based on real time, high stress simulations that require demonstrated capacity to correctly analyze multiple, complex inputs and make timely, sound decisions.
LEAD RESPONSIBILITIES: Director FAM
COLLABORATING PARTIES:
COMPLETION DATE FOR ASSESSMENT: February 2004
COMPLETION DATE FOR TRAINING IMPLEMENTATION AND
CERTIFICATION:
• If existing training is sufficient, implement by March 2004
• If existing training is not sufficient, develop new class and implement
by January 2005
ACTION 2: Develop an interim certification process that is simulation based for existing Type III IC's for fire season 2004.
LEAD RESPONSIBILITIES: Director FAM
COLLABORATING PARTIES:
COMPLETION DATE FOR INTERIM CERTIFICATION: April 2004
ACTION 3: Develop and implement a procedure to periodically re-certify the qualifications of Type III IC's.
LEAD RESPONSIBILITIES: Director FAM
COLLABORATING PARTIES:
COMPLETION DATE: November 2004
ACTION 4: Assess the organizational structure and staffing of the Salmon-Challis National Forest to ensure that the allocation of authorities and management oversight of fire management actions is effective. Make adjustments in the structure and staffing as appropriate.
LEAD RESPONSIBILITIES: Regional Forester, Intermountain Region
COMPLETION DATE FOR ASSESSMENT: January 2004
COMPLETION DATE FOR STAFFING: May 2004
ACTION 5: The preparation of this plan has been influenced by the accident prevention plan prepared in response to the Thirtymile Fire Accident. That plan contains a number of actions that are responsive to the causal factors identified in the Cramer Fire Accident Investigation Report. the specific Thirtymile action items are:
Al, A2, A3a, A3b, A3c, A4, A8a, A8b, A9, A10, A11, A13, A14, A15, A16, A18, A21, A22, A23, A25, A26
Rather than repeat these action items, a critical review of the Thirtymile Fire Accident Prevention Plan must be done ensure that substantive progress has been made and that accomplishments to date are appropriate.
LEAD RESPONSIBILITIES: DEPUTY CHIEF S&PF
COLLABORATING PARTIES:
COMPLETION DATE: March 2004