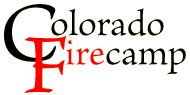 ---
Lessons Learned
"Safety Zone" newsletter, July, 2004
Lessons Learned —
author, date unknown
One-Year Anniversary Letter by Kelly Close, FBAN
Declaration on Cramer Redactions, by James Furnish, April, 2005
FSEEE v. USFS, FOIA Civil Lawsuit Order,
December, 2005
FOIA Request to USFS, December, 2005
FOIA Appeal to USFS,
February, 2006
---
Management Evaluation Report
Investigation Team Information
Synopsis of the Cramer Fire Accident Investigation
---
Factual Report
Narrative
Background
(facts 1 - 57)
Preaccident
(facts 58 - 201)
Accident
(fact 202)
Postaccident
(facts 203 - 237)
Appendix A
Resources on the Fire
Appendix B
Cramer Fire Timeline
Appendix C
Fire Behavior and Weather
Prior Conditions
Initial Phase
Transition Phase
Acceleration Phase
Entrapment Phase
Appendix D
Equipment Found at H-2 and the Fatalities Site
Appendix E
Fire Policy, Directives, and Guides
---
---
---
OIG Investigation
OIG FOIA Response, February, 2005
2nd FOIA Request to OIG, April, 2006
2nd OIG FOIA Response, August, 2006, (1.4 mb, Adobe .pdf file)
---
OSHA Investigation
OSHA Cramer Fire Briefing Paper
• Summary and ToC
• Sections I-IV
• Sections V-VII
• Section VIII
• Acronyms/Glossary
OSHA South Canyon Fire Briefing Paper
Letter to District Ranger, June 19, 2003
• OSHA Citation 1
• OSHA Citation 2
• OSHA Citation 3
---
---
Adobe PDF and Microsoft Word versions of documents related to the Cramer Fire can be downloaded from the U.S. Forest Service website.
U.S. Department of Labor
Occupational Safety and Health Administration
Inspection Number: 117886150
Inspection Dates: 07/23/2003-08/07/2003
Issuance Date: 03/26/2004
Notice of Unsafe or Unhealthful Working Conditions
Company Name: U.S. Forest Service, Intermountain Region 4
Inspection Site: Cramer Fire, T23N, R15E, Section 20, North Fork, ID 83466
---
Citation 3 Item 1 Type of Violation: Repeat
29 CFR 1960.11: The agency did not ensure that the performance evaluation of any management official in charge of an establishment, any supervisory employee, or other appropriate management official, measure that employee's performance in meeting requirements of the agency's occupational safety and health program:
Performance evaluations did not have elements relating to meeting the requirements of the agency's safety and health programs for all fire supervisors, fire program management officials, and line officers. Compliance with the Ten Standard Firefighting Orders and Eighteen Watch Out Situations was not included as an element in the 2003 performance evaluation criteria for line officers, fire managers, and fireline supervisors.

The U.S. Forest Service was previously cited for a violation of this occupational safety and health standard, which was contained in OSHA Inspection Number 303757231, Citation Number 01, Item Number 02, issued on 02/08/2002.
Note: Abatement certification and supporting documentation are required for this item.
Date By Which Violation Must be Abated: 04/21/2004
<<< continue reading—USFS Response >>>