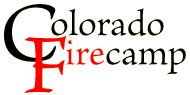 ---
Lessons Learned
"Safety Zone" newsletter, July, 2004
Lessons Learned —
author, date unknown
One-Year Anniversary Letter by Kelly Close, FBAN
Declaration on Cramer Redactions, by James Furnish, April, 2005
FSEEE v. USFS, FOIA Civil Lawsuit Order,
December, 2005
FOIA Request to USFS, December, 2005
FOIA Appeal to USFS,
February, 2006
---
Management Evaluation Report
Investigation Team Information
Synopsis of the Cramer Fire Accident Investigation
---
Factual Report
Narrative
Background
(facts 1 - 57)
Preaccident
(facts 58 - 201)
Accident
(fact 202)
Postaccident
(facts 203 - 237)
Appendix A
Resources on the Fire
Appendix B
Cramer Fire Timeline
Appendix C
Fire Behavior and Weather
Prior Conditions
Initial Phase
Transition Phase
Acceleration Phase
Entrapment Phase
Appendix D
Equipment Found at H-2 and the Fatalities Site
Appendix E
Fire Policy, Directives, and Guides
---
---
---
OIG Investigation
OIG FOIA Response, February, 2005
2nd FOIA Request to OIG, April, 2006
2nd OIG FOIA Response, August, 2006, (1.4 mb, Adobe .pdf file)
---
OSHA Investigation
OSHA Cramer Fire Briefing Paper
• Summary and ToC
• Sections I-IV
• Sections V-VII
• Section VIII
• Acronyms/Glossary
OSHA South Canyon Fire Briefing Paper
Letter to District Ranger, June 19, 2003
• OSHA Citation 1
• OSHA Citation 2
• OSHA Citation 3
---
---
Adobe PDF and Microsoft Word versions of documents related to the Cramer Fire can be downloaded from the U.S. Forest Service website.
U.S. Department of Labor
Occupational Safety and Health Administration
1150 N. Curtis Road, Suite 201
Boise, ID 83706
Telephone: (208) 321-2960
FAX: (208) 321-2966
December 15, 2004
Kent Maxwell
Colorado Firecamp, Inc.
9008 Cty. Rd. 240
Salida, CO 81201
Re: FOIA request, inspection # 117886150
Dear Mr. Maxwell
This is in response to your request for material from the U.S. Forest Service Challis National Forest inspection file under the Freedom of Information Act (FOIA).
Please find enclosed copies of all of the documents from the case file that the agency has determined releasable under the FOIA. You will notice that certain documents have information left out which permits withholding under the Act [5 USC 552(b)(3)]. The exemptions and information withheld are Exemptions 7c and 7d, which protect personal information in law enforcement files: employee (i.e., not management) identifying information and the identity of the inspector.
Should you desire a review of this determination, you may file an appeal within 90 days from the date of this letter stating in writing the grounds for your appeal. The appeal must be addressed to the Solicitor of Labor, U.S. Department of Labor, 200 Constitution Avenue, NW, Washington, D.C. 20210. Please clearly indicate on the envelope and contents "FOIA Appeal."
Sincerely,
/s/ Karen Dunlop
for
Jerrold R. Hockett
Area Director
Enclosure